Transform your outdoor space with a luxury umbrella
As Townsville Outdoor Blinds specialists, we know shade. Luxury umbrella systems are a fantastic way to improve your outdoor lifestyle by shading & protecting against our unforgiving North Queensland climate.
When you embrace one of our umbrellas you can rest assured, they have been intelligently designed for any household or business. They offer premium sun protection and add a retreat for comfort even in the height of summer.
Outdoor umbrellas to suit residential and commercial needs
Pool side, entertainment areas, café & restaurants, we offer a range of umbrellas to suit any circumstance. Square or octagonal shaped with a range of options from centre pole, cantilever or side post, wall mounted & even multiple shade configurations. Frames & canopies are warranty backed with optional extras also available to make your umbrella/s unique and customised to your exterior design.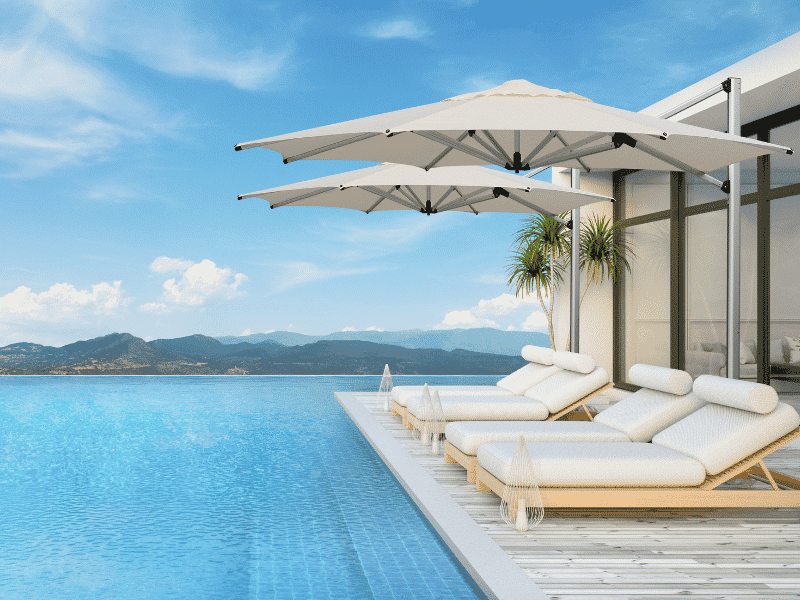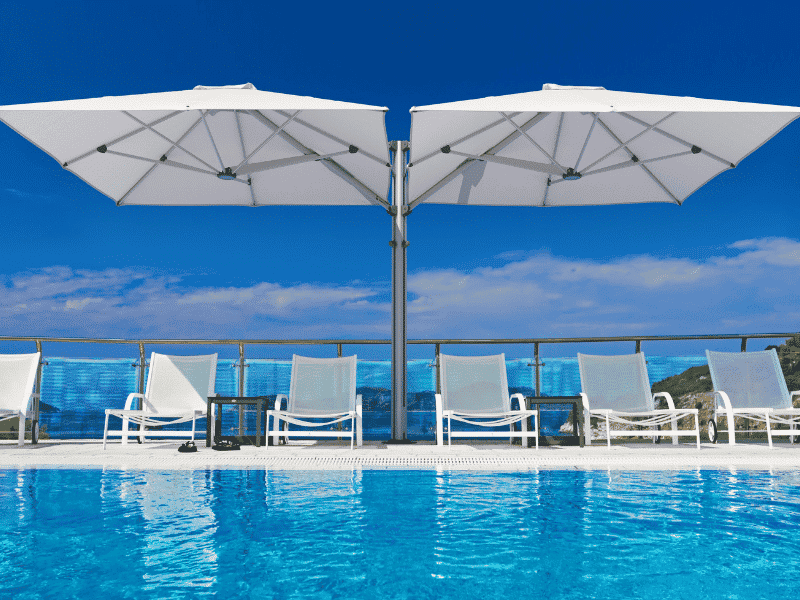 The classic traditional solution, centre post umbrellas have the post in the centre of the umbrella, as their name suggests. Our centre post umbrellas have been designed with a telescopic mast allowing it to close over the top of standard height furniture. There is no need to move furniture every time you need to retract the canopy. These are designed with Queensland weather conditions in mind and are a great way of enjoying the outdoor areas of your property even when the sun gets too strong.
This timeless design is the perfect complement to all styles of architecture and with a wide range of fabric choices available, it's easy to customise your umbrella to suit your taste.
Mounting points include a free-standing or portable base, surface plate for deck, patio & concrete mounting (conditions apply) or in-ground anchor for mounting with a concrete footing.
We want your experience with Ede Shade Sails to be amazing, and we back that up with our simple Comfort Warranty.
We offer a 5-year warranty on components and 10-year warranty on materials (warranty conditions apply) on most of our blinds and awnings. We take pride in offering the best possible Townsville blinds and awnings to our customers and look forward to serving you and your family for the next 100 years!
If you are a business owner based in Townsville, we can help you transform the outdoor areas of your premises, with our high-quality commercial umbrellas. From the café style to heavy duty umbrellas, we will provide you with the right choice of umbrellas to suit your business requirements.
.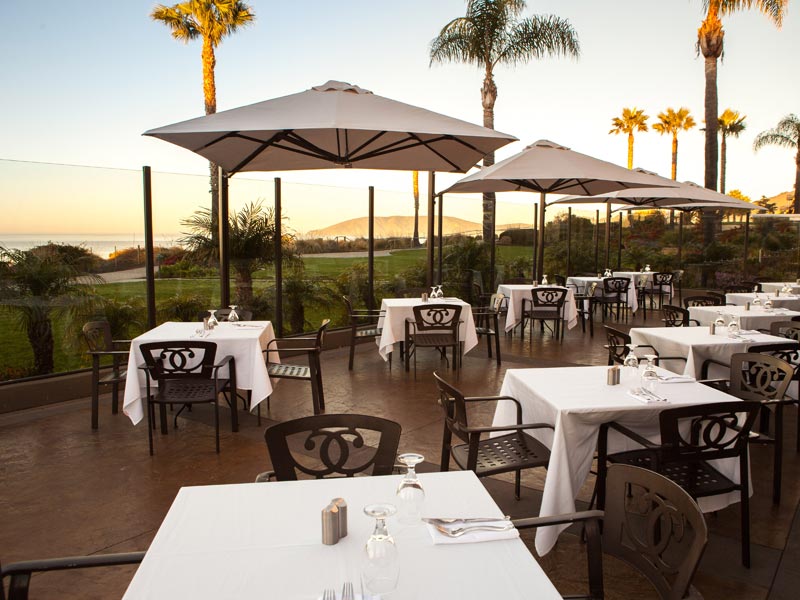 Time a new umbrella for your Townsville home? Let's get started...
More information about our Outdoor Umbrellas
At Ede Shade Solutions, we take pride on offering the best possible solutions. Our umbrellas will provide you with strength, longevity & attractiveness. If you would like to find out more about any of our umbrella styles our friendly team will be happy to help.
Please contact us to discuss your requirements.
I had a really great experience with Edes Townsville. Being a local company and local family-run business, they were able to provide a lot of personal suggestions on what type of blinds would suit my place that's in the direct North QLD sun. Communication, speed and professionalism was outstanding. Absolutely recommend if you're looking for some blinds, shade sails etc as you'll get good quality products and service.
– Tania Clarke
Frequently asked questions about our Patio Umbrellas Townsville
What you need to know about Ede's products and services.
What should I look for when buying a patio umbrella?
Choosing the right outdoor umbrella can be a challenging task. It is important to take into consideration many factors such as size, material, shape, and functional features. Make sure the size of the umbrella will work with your outdoor area and table. Consider what fabrics (i.e. polyester, vinyl or canvas) are best for withstanding wind, rain, and sunlight exposure. Think about an umbrella shape (square or octagonal) as well as what type of opening and closing mechanisms feel most comfortable for you to use. Lastly do not forget to think about functional features like cantilever arms, tilt controls, and crank handles which could offer more convenience. Taking into account all these varied aspects when choosing an outdoor umbrella will help you select one that can best suit your needs. Contact us today for a free consultation and quote on choosing the right umbrella for your Townsville home or business.
What is the best way to clean an outdoor umbrella?
Cleaning an outdoor umbrella may seem like a daunting task, but it does not have to be! Before starting the cleaning process, be sure to check your umbrella's manufacturer tag to ensure that you do not unintentionally damage the material. With most outdoor umbrellas, a simple solution of mild detergent and warm water should do the trick. Using a sponge or rag, be sure to get into all the nooks and crannies that have collected dirt and grime over time. Be cautious not to scrub too hard so as not to damage the fabric or frame of your umbrella. Once cleaning is complete, allow your umbrella sufficient time to air dry before collapsing and returning indoors. With just a few easy steps, you can maintain your outdoor umbrella for years of use, keeping it looking as good as new!
What is the best way to secure an outdoor umbrella?
Securing an outdoor umbrella properly is essential to protecting your furniture, people and property from harm should the wind pick up. The best way to secure an umbrella outdoors is by adding a weighted base or stand. Some umbrellas come with their own base, which is easy to use and requires minimal setup time. If the umbrella you have does not have a base, then purchasing a separate base specifically designed for umbrellas will do the trick – these bases offer more stability and are more aesthetically pleasing  than other alternatives such as sandbags or potted plants. It is also important to make sure that your umbrella is situated in an area of your lawn or patio that has heavy wind coverage; this helps limit wind movement and even further increases the stability of an outdoor umbrella when secured with its weighted base. Concrete mounting or in-ground anchor for mounting with a concrete footing could also be options for your luxury patio or cafe umbrella.