Aluminium Venetian Blinds Townsville
When you're looking for a timeless, economical window covering solution for your Townsville home or office, it's impossible to beat the classic Aluminium Venetian Blind. The Venetian Blind is versatile, hardwearing and suited to any room.
At Ede Shade Solutions, the Townsville Indoor Blinds experts, we guarantee you a product which is strong, long-lasting and designed to protect your property from the demands of the Queensland climate.
Beautiful durable blinds for every room
Aluminium Venetian Blinds are a traditional window furnishing option and are custom made to suit your space perfectly. Available in a range of colours so you can express your own personal taste.
Our blinds are designed for optimum function and can handle spans up to 3200mm. We offer them in three different slat widths: the slimline 25mm, 50mm or 63mm, to suit your preference.
To give you greater control over the appearance and functionality of your blinds, they lend themselves perfectly to motorisation for luxury and hard to reach places.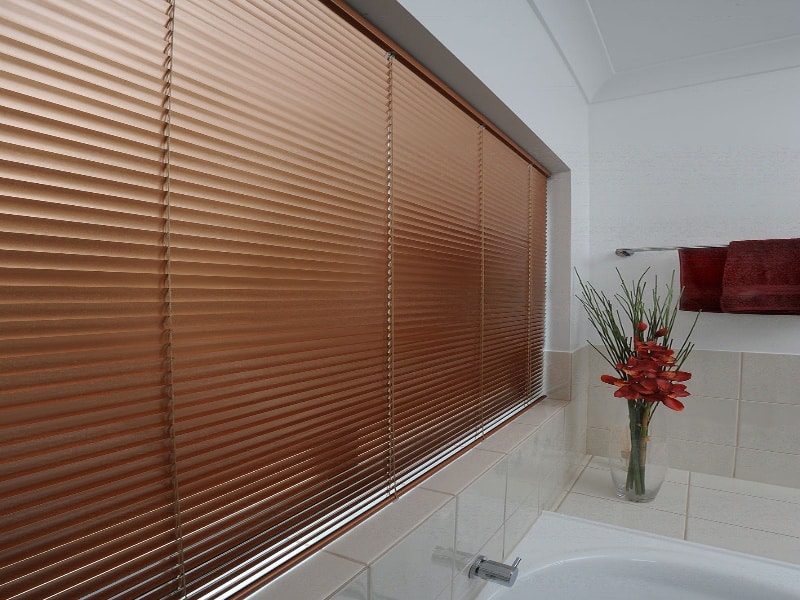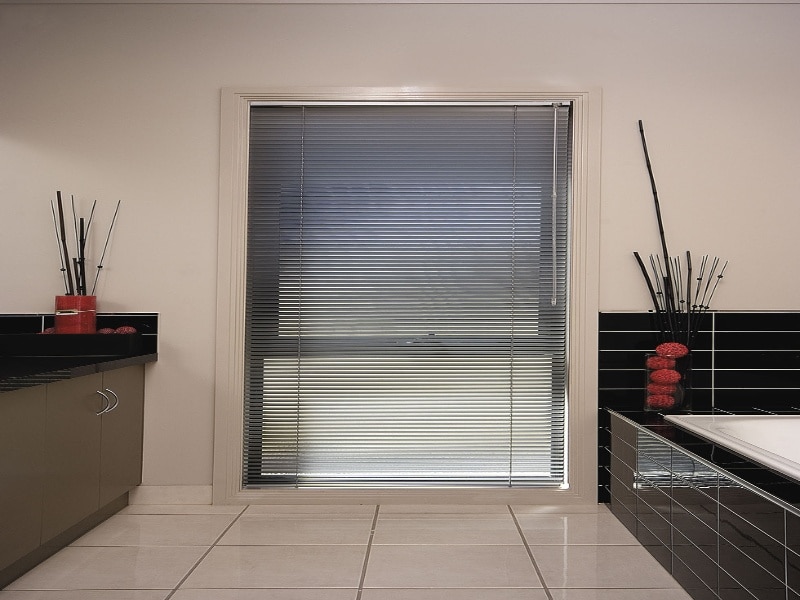 Enjoy natural light and privacy with Venetian Blinds!
Venetian Blinds remain a classic for a variety of very good reasons, not least because they are so versatile. Their simple yet highly effective design gives you great control over the amount of light entering your room, as well as your privacy levels.
By twisting the rod at the side of the blind you can have the slats open or closed or pull the blinds up altogether with the pull cord to enjoy maximum daylight and unobstructed views from your windows.
Easy-care, low maintenance blinds
Another reason why Aluminium Venetian Blinds are so popular is that they are durable and resistant to moisture, making them a great choice for wet areas such as kitchens, bathrooms and laundry areas. All they usually require is to be dusted from time to time, either with a regular duster or with a specialist venetian blind brush.
If your Venetian Blinds need a deeper clean at any stage, you can simply wash them with warm soapy water, or wipe down the slats with furniture polish before drying with a lint-free cloth.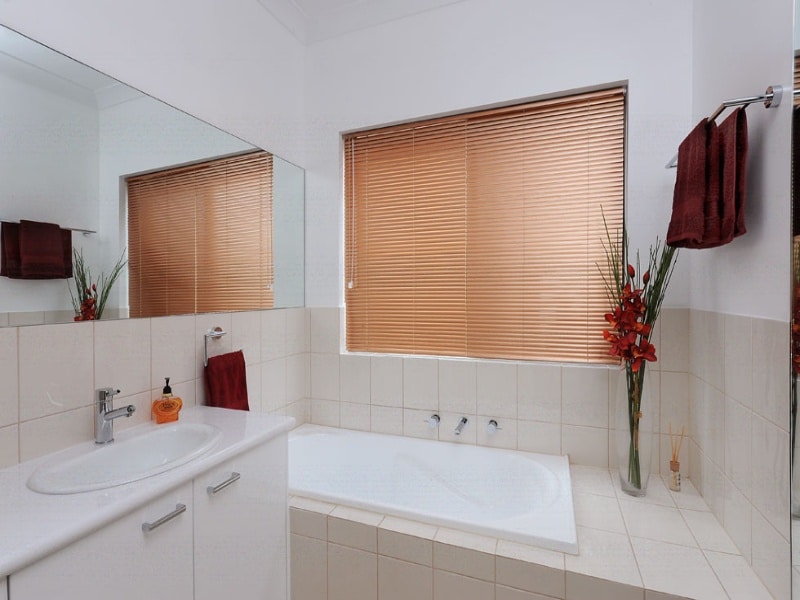 We want your experience with Ede Shade Sails to be amazing, and we back that up with our simple Comfort Warranty.
We offer a 5-year warranty on components and 10-year warranty on materials (warranty conditions apply) on most of our blinds and awnings. We take pride in offering the best possible Townsville blinds and awnings to our customers and look forward to serving you and your family for the next 100 years!
Easy-care, low maintenance blinds
If you cannot find exactly what you're looking for to suit your Townsville home or office in our aluminium range, we also produce Timber Venetian Blinds.
Our blind specialists will be happy to help you with any inquiries on the best Townsville Venetian Blinds!
I had a really great experience with Edes Townsville. Being a local company and local family-run business, they were able to provide a lot of personal suggestions on what type of blinds would suit my place that's in the direct North QLD sun. Communication, speed and professionalism was outstanding. Absolutely recommend if you're looking for some blinds, shade sails etc as you'll get good quality products and service.
– Tania Clarke
Time to upgrade your Venetian blinds? Let's get started...
Frequently asked questions about our Aluminium Venetian Blinds Townsville
What you need to know about Ede's products and services.
Are aluminium Venetian blinds good?
Aluminium Venetian blinds are quickly becoming the favoured choice for many Queensland homeowners thanks to their strong and water-resistant design. These window coverings consist of a strong metal layer protected by aluminium oxide, giving them an extra level of protection from rust and keeping them looking like new for longer. This makes them the perfect addition to bathrooms, kitchens, utility rooms and any other space where you need a window covering that can stand up to highly humid environments.
What material is best for Venetian blinds?
Aluminium and PVC are great materials for Venetian blinds, as they both resist moisture and don't buckle when exposed to heat. Not only are these materials sturdy enough to withstand frequent use, they're also easy to clean. Aluminium is smooth and sleek, while PVC could be just the versatile option you need on top of their insulation properties. You'll be able to wave goodbye to moisture damage with either of these choices.
Are aluminium Venetian blinds cheaper than wood?
If you're looking for an affordable way to dress up your windows, then you may want to consider aluminium Venetian blinds. Thanks to their lightweight design and ease of installation, aluminium Venetian blinds can be purchased at a fraction of the cost of traditional wooden Venetian blinds, giving those with restrictive budgets an option that's both sleek and budget friendly. Not only are the material costs lower, but they also require minimal cleaning. With just a quick dusting or wipe down now and then, aluminium Venetian blinds can maintain their luxurious look with minimal effort.
Do aluminium Venetian blinds rust?
Aluminium Venetian blinds are an ideal choice for areas in the home where rust and water are a concern. Thanks to their built-in rust resistance, aluminium blinds will never succumb to the elements like other materials might. This makes them perfect for high-moisture rooms such as kitchens and bathrooms which require frequent cleaning or where corrosion would be especially problematic. Furthermore, aluminium blinds come in a variety of finishes, colours, and slat sizes to match any existing decor style. And since they are lightweight when compared with wooden or fabric window treatments, aluminium blinds can easily be installed and operated even by those not accustomed to working with heavier materials.